The best way to get treatment if you are addicted to drugs in Missouri is to get pregnant.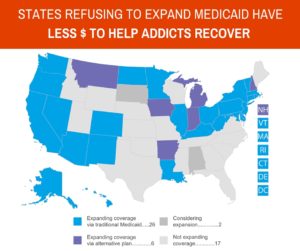 Overview
On this week's podcast you'll hear:
An article from the LA Times 'Obamacare Fight Leaves States Worse Off in Opioid Crisis.'
The 19 states that are going to have less money for addiction treatment programs.
My brother being back in jail.
Issues I'm having with the video visitation company.
What I'm doing now to help figure out treatment in Arizona for addiction.
A rehab in Italy which I want to bring to the United States.