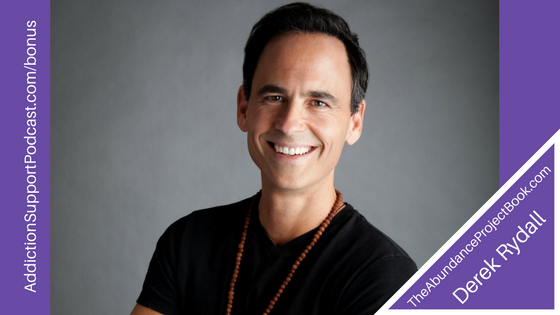 Special one-time exclusive video (and audio) podcast with best-selling author Derek Rydall on The Abundance Project
3 Key Points – Derek will help you to
*Understand The Abundance Principle system, and how it will activate your full potential
*A time-tested system for getting free of the belief that outer conditions determine your life
*How to be empowered to live your dreams no matter what you've been through, or what you're facing

The Abundance Project
Wealth and abundance is not something you can get or something you lack, it's something within you that you must circulate. When you understand how to do this, you can generate all you need no matter the circumstances you face.
In this transformational interview you will —
— Discover the true nature and source of wealth
— Understand The Great Reversal, finally putting you in a place of power to manifest
— See the Big Betrayal, which will take all your power back from the world
— Receive the 7 Gifts That Give Your Everything (this is a game-changer!)
— Discover Abundance Blind Spots that Have Been Silently Sabotaging Your Success
— Learn how to create a way of life that will allow you to have the life you deeply desire and truly deserve.
— And much more!
This is not just information, but transformation. YOU WILL FEEL THE SHIFT. And you will never see wealth and abundance or your place in the world the same!
If you're inspired by this episode and you'd like to get Derek's book THE ABUNDANCE PROJECT: 40 Days to More Wealth, Health, Love, and Happiness you can get it along with a ton of great bonuses at www.theabundanceprojectbook.com
Derek Rydall's Bio:
DEREK RYDALL, one of a new generation of spiritual visionaries and thought leaders, is an Amazon/Barnes & Noble #1 bestselling author of EMERGENCE: Seven Steps for Radical Life Change (Atria/Beyond Words; 2015). This book revealed the revolutionary principle, the Law of Emergence, showing people how to tap into the pattern of perfection in any area of their life and create the right conditions for it to unfold. In his new book, THE ABUNDANCE PROJECT: 40 Days to More Wealth, Health, Love, and Happiness (Atria/Beyond Words; February 20, 2018; $24), Derek presents a time-tested system for activating the Abundance Principle, which sets you free from the belief that outer conditions determine your life and shows you how to generate everything you need no matter what conditions you face.  
Rydall's diverse background includes training top executives at Fortune 500 companies (including American Express and The Walt Disney Company) in empowered leadership and communications, and coaching celebrities and media professionals, including Oscar and Emmy winners, on creating conscious entertainment. As a Huffington Post contributor, frequent podcast guest, and the host of his own top-rated Emergence podcast, he shares cutting-edge spiritual principles and success strategies to achieve financial freedom and abundance, master productivity and creativity, and gain true wealth and happiness. His global platform has touched hundreds of thousands of people worldwide.
Thank You For Listening!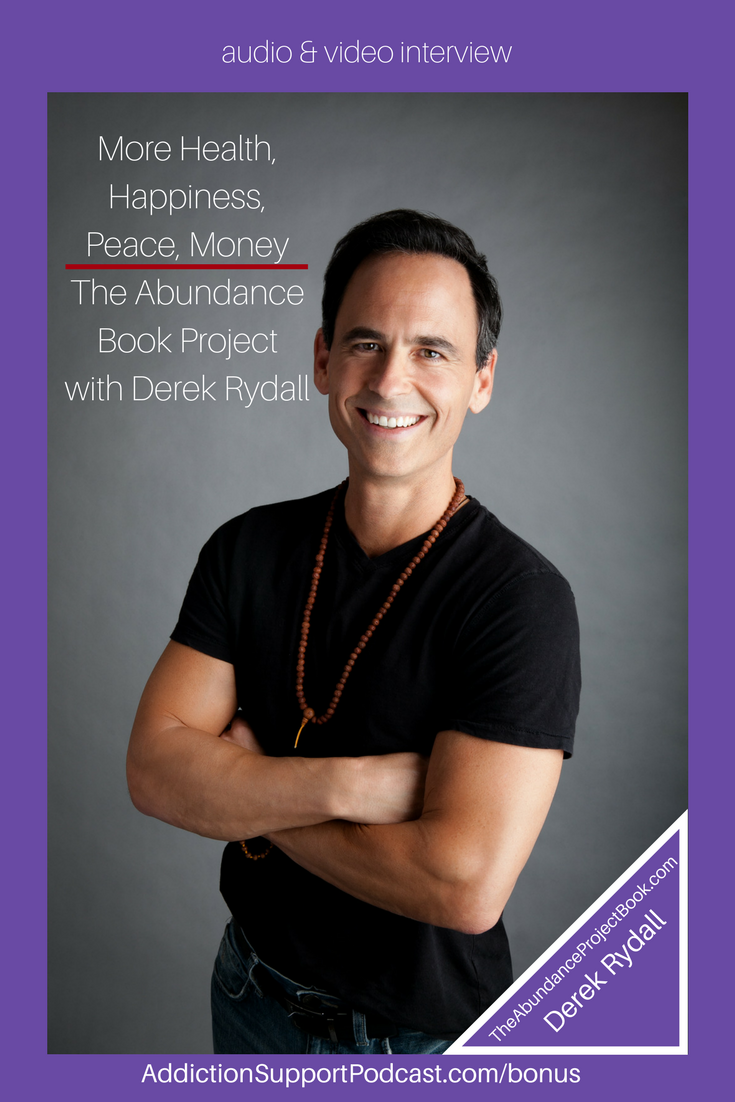 Comments
comments