Stuff I've Been Feeling Lately author, Alicia Cook shares her story with Melissa Sue Tucker on this episode of Addiction Support Podcast
She is giving all the proceeds from Stuff I've Been Feeling Lately to the center that helped her family.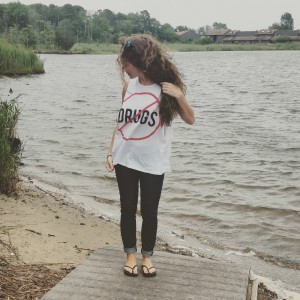 Overview:
My guest this week is Alicia Cook, author of Stuff I've Been Feeling Lately.  Alicia is 29 and hails from New Jersey. She earned an English Degree in 2008 and her MBA in 2012. She works in the marketing division at a private college in New Jersey. She is a contributing writer for many blogs and news outlets, including the Huffington Post and multiple Gannett Publications. Her work has been seen nationwide thanks to features on CNN and USA Today. She has an instagram following where she posts daily poetry. She writes regularly on drug addiction and how it directly affects families. She enjoys the ocean, champagne, and hour-long crime dramas on TV. Today she is stoked to announce she has released a "surprise" book for her readers for just $6.99 and is donating 100% of her royalties to the Willow Tree Center in NJ to help families where addiction is present.
Listen as she shares her story of how her cousins heroin addiction impacted her at a very early age.  We talk about the impact her writings have had on herself and others.  You'll also hear us get a tad political.  One thing is for certain, by the time you finish listening to this podcast, you'll know you are not alone.  There are others out there who care about what you are going through.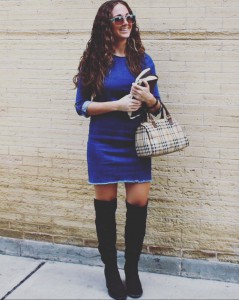 If you'd like to receive a copy of Alicia's book, at no cost to you, just leave me a review on iTunes and email me Melissa@OakCreekWellness.com – letting me know which review is yours.  I'll be giving away up to 5 copies of the book to people within the USA.  If you live outside of the USA and want a copy, I'll pay for the book if you cover the shipping cost. =)  I'll be running this contest through January 31st, 2016.  Here are instructions for leaving a review on iTunes.  If you haven't done that before, it can be tricky.
*TinaCan2222 – thank you for your iTunes review!  Please email me and let me know where I can send your book!
Follow Alicia on Instagram: @thealiciacook or check out her website: www.thealiciacook.com.
Resources:
Go to Alicia's website thealiciacook.com, you can read more of her work, connect with her either by email or on social media and buy her book.
Full disclosure; I have an Amazon account and sometimes I link products through my account to try and offset some of the cost of the podcast.  I have not done that here – if her royalties are going to Willow Tree (which is focused on Alcohol, Tobacco, Drug and Violence Prevention, Education and Counseling for Adults, Youth, and Families) then that's where I want them all to go.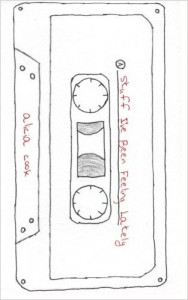 Documentaries Mentioned:
Heroin: Cape Cod, USA – on HBO Go (as of the time of the recording)
The Anonymous People – on Netflix (as of the time of the recording)
Articles Mentioned:
Lessons I Learned From Loving a Drug Addict
Stop Saying 'They're Just Junkies'
Radiant Sky is the writers' collective that Alicia mentions.  She was able to work with them and self-publish her book.  …which BTW went #1 in Amazon as soon as it was released under Women in Poetry!  Congratulations Alicia!

Thank you for Listening!
Thank you so much for joining me this week. Have some thoughts you'd like to share? Leave a note in the comment section below!
If you enjoyed this episode, please share it using the social media buttons you see at the top of the post.
Also, please leave an honest review for The Addiction Support Podcast on iTunes. Ratings and reviews are extremely helpful and greatly appreciated! They do matter in the rankings of the show, help more people find us, and I read each and every one of them.
If you would like to email me, head on over to OakCreekWellness.com/contact.
And finally, don't forget to subscribe to the show on iTunes to get automatic updates.
Special thanks to Alicia Cook for joining me this week.  Until next time!
Comments
comments