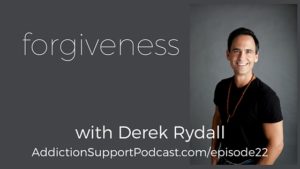 Listen to Addiction Support Podcast Episode 22
Thank you for Listening!
Show Notes for this episode are at addictionsupportpodcast.com/episode22
Overview:
This week I am so excited to bring to you this very complex yet simple topic of FORGIVENESS with Derek Rydall.  I have so much gratitude for Derek, he's been guiding me for about a year now and I'm so excited that he was able to share his insights with all of us!
Derek's bio:
Part of the new generation of spiritual visionaries and thought leaders, Derek Rydall is the author of the #1 Amazon/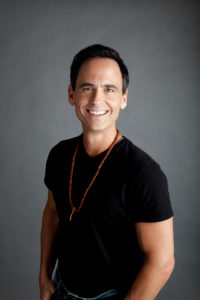 Barnes & Noble best-seller EMERGENCE: Seven Steps for Radical Life Change and the world's #1 expert on the revolutionary Law of Emergence. He has trained top executives at Fortune 500 companies (from American Express to Disney) in empowered leadership and communications, and has coached celebrities and media professionals, including Oscar and Emmy winners, on creating conscious entertainment. As a regular Huffington Post contributor, and host of the top-rated Emergence podcast on iTunes, he reveals cutting-edge spiritual principles and success strategies to achieve financial freedom and abundance, master productivity and creativity, and gain true wealth and happiness. With his global platform, Derek has touched hundreds of thousands around the planet with his message on finding your path, living your purpose and making a powerful impact!
Resources:
Here's a forgiveness journaling page based on the questions that Derek went through towards the end of the podcast.  You are welcome to click on the image to download and save it for your own personal use.
Contact information for show notes:
Connect with Derek:
Subscribe to Derek's Newsletter
Want more information on forgiveness?  Check out Episode 27: 9 Steps to Forgiveness.  How to forgive yourself & others.
Thank you for Listening!
Thank you so much for joining me this week. Have some thoughts you'd like to share? Leave a note in the comment section below!

If you enjoyed this episode, please share it using the social media buttons you see at the top of the post.
Also, please leave an honest review for The Addiction Support Podcast on iTunes. Ratings and reviews are extremely helpful and greatly appreciated! They do matter in the rankings of the show, help more people find us, and I read each and every one of them.
If you would like to email me, head on over to OakCreekWellness.com/contact.
And finally, don't forget to subscribe to the show on iTunes to get automatic updates.
Special thanks to Derek Rydall for bringing this podcast together and joining me this week.  Until next time!
Comments
comments