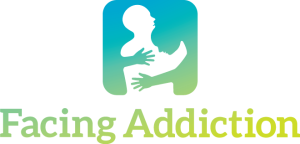 Show Notes for this episode are at addictionsupportpodcast.com/episode13
Overview:
My guest this week is Terry M. Rubenstein. Among many other achievements (see bio below) Terry is one of the Founding Members of Facing Addiction.  
Terry shares her journey with her son's addiction, how her family had an intervention with him, how important treatment is, and how he's doing today.  
Her loving, no-nonsense advice might just be what you needed to hear.  This woman is powerful and making a difference.  I'm so excited for you to hear what she has to say!
Terry's BIO:
Terry was Executive Vice President of the Joseph and Harvey Meyerhoff Family Charitable Funds from 1998 until her retirement at the end of 2011. Current board activities include, Secretary and Founding Member of Facing Addiction, and Secretary of the Baltimore Symphony Endowment Trust.
Prior activities include Secretary of the Hazelden Betty Ford Foundation, Founder and Board member of Repair the World, President of IEF, and board member of JAFI, JDC and Matan in Israel. She was also chairman of the Baltimore County Chamber of Commerce, Secretary of the board of St. Mary's College and creator of the Center of Democracy at the College.
Terry graduated from Emerson College in 1970 and received honorary degrees from Ben Gurion University and St. Mary's College. She was a homebuilder and developer for most of her career prior to the foundation position. Prior to that she was a newspaper and radio reporter.
She lives in Baltimore with her husband Jim and has three children and four grandchildren.
Resources:
Become a Member of Facing Addiction
Like Facing Addiction on Facebook
Watch The Anonymous People on Netflix or online.
Dr. Oz on Facing Addiction (Youtube video)
Joe Walsh at the Facing Addiction Rally in DC
Steven Tyler – Walk this way, Facing Addiction rally in DC
Sheryl Crow – Facing Addiction rally in DC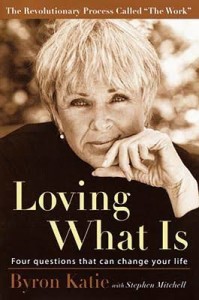 Loving What Is, four questions that can change your life' by Byron Katie for FREE on audio and support The Addiction Support Podcast > Audible – just click here or go to audibletrial.com/addictionsupportpodcast (mentioned in Addiction Support – Episode 2)
Thank you for Listening!
Thank you so much for joining me this week. Have some thoughts you'd like to share? Leave a note in the comment section below!

If you enjoyed this episode, please share it using the social media buttons you see at the top of the post.
Also, please leave an honest review for The Addiction Support Podcast on iTunes. Ratings and reviews are extremely helpful and greatly appreciated! They do matter in the rankings of the show, help more people find us, and I read each and every one of them.
If you would like to email me, head on over to OakCreekWellness.com/contact.
And finally, don't forget to subscribe to the show on iTunes to get automatic updates.
Special thanks to Terry Rubenstein and Facing Addiction for joining me this week.  Until next time!
*Note, The Facing Addiction Logo is being used with permission from Terry.
Comments
comments