Listen to Addiction Support Podcast Episode 28 on How to Stop Being Codependent
Thank you for Listening!
Show Notes for this episode are at addictionsupportpodcast.com/episode28
Overview:
Take the Codependency Quiz: 15 questions to see if you might have codependency tendencies:

Resources:
Take the best eCourse for codependency.
The Art of Extreme Self-Care by Cheryl Richardson

One of the best books for codependency, in both work and relationships.
Download your audio version of essentialism.  I've listened to this book 3 times over the past couple weeks and absolutely love it!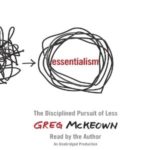 Order your physical book today.
If you liked this episode, you might want to check out Episode 17 on Detachment – "What is it" and "How to" Detach in Love from Codependent No More.  Or you can download your own copy of Codependent No More audiobook, here.
You might also like:
Thank you for Listening!
Thank you so much for joining me this week. Have some thoughts you'd like to share? Leave a note in the comment section below!

If you enjoyed this episode, please share it using the social media buttons you see at the top of the post.
Also, please leave an honest review for The Addiction Support Podcast on iTunes. Ratings and reviews are extremely helpful and greatly appreciated! They do matter in the rankings of the show, help more people find us, and I read each and every one of them.
If you would like to email me, head on over to OakCreekWellness.com/contact.
And finally, don't forget to subscribe to the show on iTunes to get automatic updates.
Special thanks to Greg McKeown & Essentialism for writing this inspiring book.  Until next time!
---
Want more Addiction Support Podcast?  Click here for all of our Addiction Support Podcast Episodes!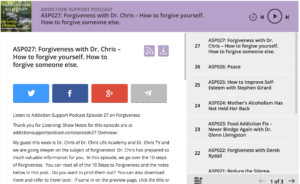 Comments
comments